This was originally posted by my friend Debi on her blog: "Adventures of a Jersey Family."
My friend, leora, and i have known each other since forever. her family and my family have been friends as far back as i can remember. our families have gotten together each year for the Passover Seder since i was probably 6 or 7.
she started a batik business a few years ago and i was a recipient of a lovely table cloth and a few onesies for adam. we got together in february, when she was in NJ visiting her family (yes, we both started out living in PA and then her family moved to NJ and they now live only a couple of towns over from where i have located to). she asked me to use some of her batik scraps to make an apron for her. i was so excited because it was something new to make and it was a great excuse to get back into crafting.
Batik scraps: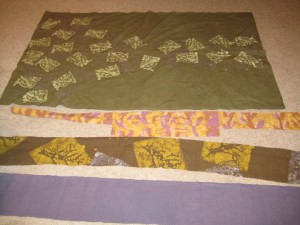 Original thought for the apron:
Finished product: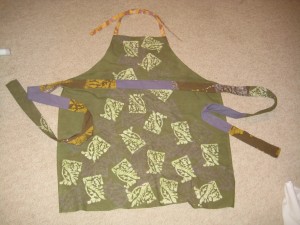 So great to get back into crafting and make something for a dear friend.
Posted by debi g at Wednesday, May 18, 2011