I'm thinking back to last winter, 2015, when we had record breaking snowfall. After a few snow days the thrill of working from home had worn off, my freezer was full, and shoveling was harder as the piles got bigger. Perfect time to bring out the next craft project! It started evaluating my scraps and cutting pieces into squares. Some might argue one should have an end in mind before starting to cut fabric, but I'm a new quilter, and we all have our processes….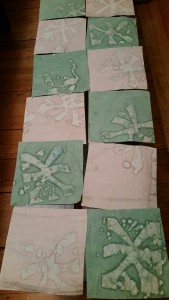 The stamp I used in these pieces has always reminded me of a snowflake. Since they say every snowflake is different, and each of my stampings is one-of-a-kind, it fits. Then I looked at what else I had lying around and played with color a bit:
More and more fabric: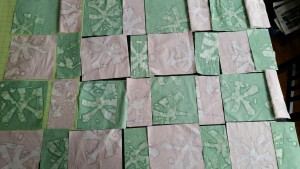 And finally a combination of the it all: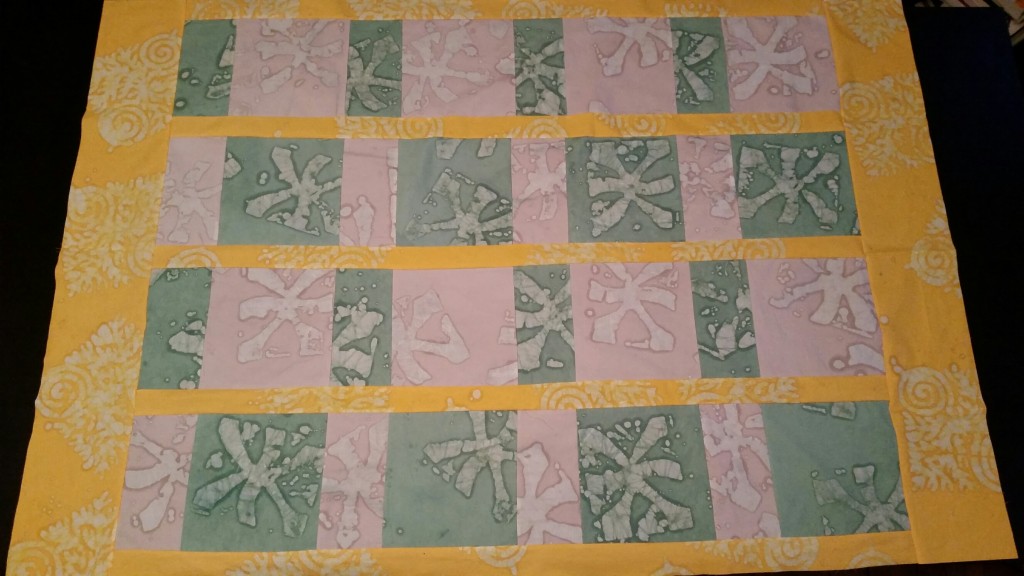 I love the way the lemon yellow pops out and gives color, so needed on long winter nights. I gave this lap quilt to my mom for cuddling on winter evenings.