It started with a simple ask, can VTJR help with our wedding chuppah (canopy)? Of course we will! And thus began my second quilt project, with Elizabeth again leading the charge. At the start: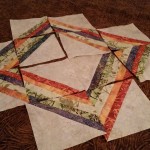 The fun of the pattern was that we had a bunch of options, which we played with early on:
But as the quilt grew, we appreciated the circular design as somehow more wedding appropriate: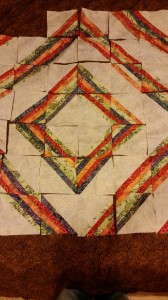 Made even more meaningful by the embroidery done by Dan's mom:
There were long, serious deliberations about the border fabric:
And ultimately brought to height by Sarah, one of the brides, and some of her friends:
We did a private reveal before the big day (which we imagined would be rather emotional anyway):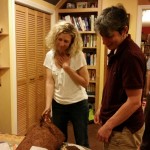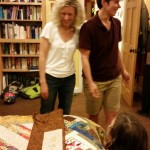 And then the BIG, beautiful, awesome day:
MAZAL TOV for a LIFETIME OF HAPPINESS!